A listing of upcoming events with such as our monthly live music and bank holiday entertainment.
 2016 Promises to be bigger and better than last year!
We are always looking to raise our game at Boulters. This year we are looking to make things bigger and better. With such good feedback for our acts, we have invited some of them back this year! There will also be some fresh faces to the line-up with people such as 'Groove Shack' a 5 piece band courtesy of 'Eightray Music'. 'DJ EVENTS' will be making a couple of appearances after their great set over New Years Eve.
There's a lot happening so make sure you keep up to date via Facebook, Twitter, Instagram as well as signing up for our newsletter!
January…
FRIDAY 29th 21:00 'MARLEY MOTOWN'
New to our lineup for 2016! Expect Reggae, Roots as well as Rock. Its great to do something different and we hope you enjoy.
February… 
SATURDAY 27th 21:00 'CADDY COOPER'
Caddy has played with us before and the place was packed, we've got her back in- welcome back Caddy! Expect a great acoustic set with blues, country and classics thrown in.
March…
GOOD FRIDAY 25th 21:00 'DJEVENTS'
Following the success of NYE in the Terrace Bar, 'Dj Events' will be returning to play and you can enjoy at your leisure.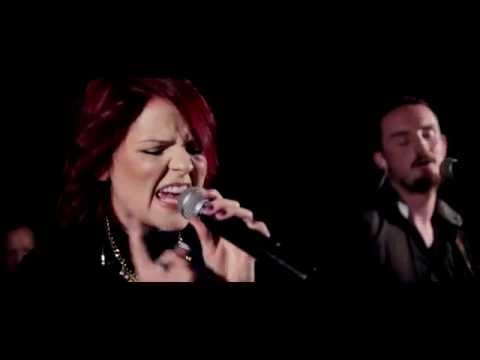 SUNDAY 27th 20:30 'GROOVE SHACK'
Easter is always a good weekend for us, and most have a day off on the Monday too! 'Groove Shack' are new to our line up and look great! They will be playing us through Sunday night so make sure you grab your cheap cocktails all weekend too!
April…
SATURDAY 30th 21:00 'MARK CROFTS'
A great acoustic act, Mark always puts on a great show for us!
May…
SUNDAY 1st 20:30 'ROGER STYLES'
A regular to the Boulters line up, he has been a regular to our NYE Party! Roger is a busy man, but we have been lucky enough to get him in!

SUNDAY 29th 20:30 'ADAM ISAAC'
Adam is back! Formally a recruit of Sir Tom Jones on 'The Voice', Adam will be giving us an evening of classics!
June…
FRIDAY 24th 21:00 'SOULJER'
You may have seen Mark Crofts perform here as a solo, if you liked that then this time he has a band along with him too!
July…
SATURDAY 30th 21:00 'MARK CROFTS'
Making another appearance, Mark has frequented Boulters on many occasions and he is always a good one to see, he has a great set and will return if you cant catch him this time!
August…
FRIDAY 26th 21:00 'DJEVENTS'
Theyre back again for Bank Holiday Weekend! What a reat way to lead you into the weekend with £5 cocktails and live music on Sunday (good job you have Monday off-hopefully!).

SUNDAY 28th 20:30 'ROGER STYLES'
The last chance seeing Roger this year, he will never disappoint and will hopefully be returning on our listings for next year. Roger loves to play around with songs to make them his own and playing out the summer!
September…
SATURDAY 24th 21:00
Once more Adam Isaac plays our Terrace Bar. If you have missed Adam before, make sure that you don't do it again.
October…
SATURDAY 29th 21:00 'MARK CROFTS'
Mark returns once more for the Halloween weekend! He will be throwing out some classics and wont be back again until the new year!
November…
FRIDAY 25th 21:00 'CADDY COOPER'
Caddy Cooper is back again! Come down for a chilled out evening and we're certain you wont be disappointed.